My name is Helen Brown and I am a dog lover and veterinary surgeon. I have loved dogs for as long as I can remember, and always wanted to help them. I graduated from vet school in Liverpool in 1999. I have worked in different types of veterinary practice, including as an emergency and critical care clinician.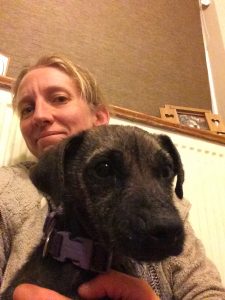 I also gained a distance learning BA (Hons) in Philosophy and Psychology, which led to a Postgraduate Certificate in Animal Welfare Science, Ethics and Law. My dissertation examines the ethical question of whether the domestic dog can fulfil contemporary human needs for companionship without an unacceptable welfare cost.
I have also been an international athlete, representing Great Britain in mountain running and cross country.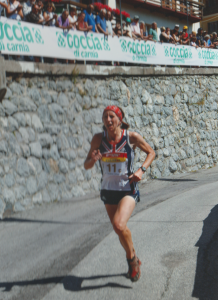 I also suffer from PTSD, and I can understand that when life is difficult, the companionship of dogs has a lot to offer. But the human race is failing dogs in return on a daily basis (see welfare issues here) and this puts a huge strain on those of us who work with them.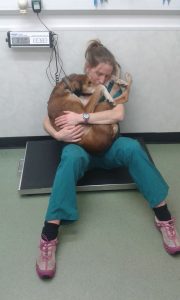 Sometimes loving dogs can be to their detriment. But it is possible to value dogs highly without being harmfully anthropomorphic. I'm very interested in exploring the parallel worlds of mental well-being in dogs and humans, practising evidence-based medicine as well as being an advocate for the dogs who have no voice.
In my spare time I have rehabilitated and re-homed more than 70 abandoned or injured dogs which would otherwise have been destroyed. For me, helping misunderstood and damaged dogs is a vocation. But despite the work of people like me, many thousands of dogs still suffer and die because humans have failed them.